From Budgeted Cars To Luxury SUVs: Discover Your Perfect Ride with Self Drive Nepal
Aug 09 2023
Self Drive Nepal (SDN) is a pioneer in the self-drive car rental sector in Nepal. SDN is the largest self-drive car rental in Kathmandu and Nepal, thanks to our talented workforce and highly technical marketplace. We provide our customers with a vehicle that they may use to travel independently around Nepal, from Kathmandu to other cities, on a monthly or daily basis, with full privacy and security.
From compact hatchbacks for city explorations to spacious SUVs for off-road escapades, each car is meticulously maintained, reliable, and equipped with modern amenities to enhance your travel experience.
With just a few taps of the fingers, you are prepared to use your self-rented car in Kathmandu and other major cities of Nepal.
In this article, you can look at the variety of vehicles available for rent at Self Drive Nepal at an affordable price.
Hatchback Car 5 Seater
A hatchback car is a perfect choice for those seeking a compact and versatile vehicle with seating for up to five passengers. These cars combine efficiency, utility, and design, making them a popular choice for a range of purposes and lifestyles. Among the hatchback cars, we have Ford Freestyle and Hyundai i10.
The Ford Freestyle is a crossover that blends the agility of a small car with the mobility of an SUV for the best of both worlds. The Ford Freestyle might well be your ideal fit if you're looking for a car that adjusts easily to your active lifestyle.
Picture Credit: Overdrive
Similarly, the Hyundai i10 is made for urban space with great visibility and responsive steering. For the bustling road of Kathmandu where parking spots could be a problem, you can easily squeeze into a small parking space.
You can rent a hatchback in Nepal with a starting price of Rs. 5000 at Self Drive Nepal.
Also Read: Top 5 Destinations to Travel in Nepal by Road
Sedan Car 5 Seater
If you are looking to rent a family car for travel purposes, you should rent Sedan. You can also rent a car in Kathmandu without a driver. The Sedans often have more control over the features like seat adaptation so you can navigate comfortably. The options available for Sedan 5 seater cars available at Self Drive Nepal are Suzuki Ciaz and Honda Amaze. You can rent Sedan at the starting price of Rs. 6000 at Self Drive Nepal.
Picture Credit: Car Wale
SUV 5 Seater

Choosing a 5-seater SUV car for your trip can offer numerous advantages, making it an excellent choice for your adventures. A 5-seater SUV provides ample space for both passengers and luggage. You can travel comfortably without feeling cramped, ensuring a more enjoyable journey for everyone.
You can rent Sedan in Nepal via Self Drive without a driver at the starting price of Rs. 8000 only. The categories available in a 5 Seater SUV at Self Drive Nepal are Suzuki Brezza, Hyundai Venue, Renault Duster, and Nissan Kicks. Similarly, you can also rent LUX SUVs like Creta and MG Petrol Automatic in Kathmandu.
Picture Credit: Renault Nepal
Moreover, Self Drive Nepal also brings you the option of Electric Vehicle rental in Kathmandu in the SUV 5 seater category with the vehicle model Electric Automatic.
SUV- 7 Seater
Opting for a 7-seater SUV for your adventures can elevate your travel experience, especially when you're traveling with a larger group or family making the trip fun and memorable for everyone on board.
You can choose the SUV 7 seater options like the Mahindra XUV 500 and Mahindra Scorpio for generous versatility for any terrain, enough storage space, comfortable and spacious interior, enhanced safety features, modern technology and entertainment, and most importantly road trip bonding: with a 7-seater SUV, you can create lasting memories with your loved ones during road trips.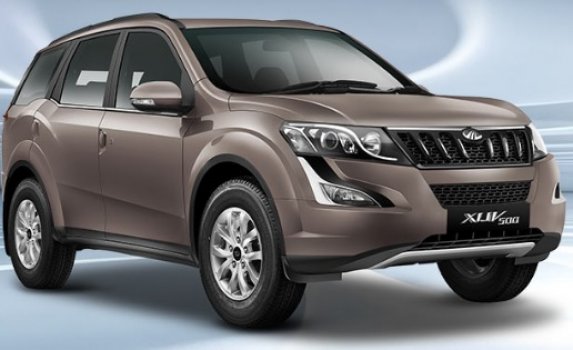 Picture Credit: Car Price
You can rent the 7-seater SUV vehicle hire bin Kathmandu at Self Drive Nepal at the starting price of Rs. 10000 only.
SUV VIP
The SUV VIP category consists of two premium car rental options at Self Drive Nepal including Toyota Land Cruiser and Prado. Both luxury vehicles are used for different purposes. For instance, if you prioritize extreme off-road capabilities and a more luxurious and spacious interior, the Toyota Land Cruiser is the way to go. On the other hand, if you need a versatile and high-end SUV that offers a balance of on-road comfort and off-road prowess, the Toyota Prado is the way to go.
You can vehicle hire a Toyota Land Cruiser in Nepal with a starting price of Rs. 40000 only. The price is the same for Prado as well.
Picture Credit: Carwale
In conclusion, at Self Drive Nepal, we take pride in offering an extensive range of car rentals in Nepal to cater to every customer's needs and preferences. Whether you're embarking on a solo adventure, a memorable family vacation, or a fun group outing with friends, our diverse fleet ensures you'll find the perfect wheels for your journey at Self Drive Car in Kathmandu.
With our easy booking process, top-notch customer service, and commitment to your safety and satisfaction, Self Drive in Nepal, is your ultimate partner in creating unforgettable memories on the roads of Nepal. So, why wait? Book your dream car today and get ready for an extraordinary travel experience like never before!